Allianz Retire+ Future Safe is designed for Australian retirees who don't want to risk the retirement savings they've worked so hard to build.

Income + Flexibility + Security = Future Safe
Future Safe is a 7 year retirement investment product that can help generate income during retirement, with flexible withdrawal options and the ability to protect your investment from market downturns.
Income

Keep earning through a regular income stream or make ad hoc withdrawals when required.

Flexibility

Change your investment strategy as your life changes, with ability to update your protection and investment options.

Security

Keep growing your retirement savings with the peace of mind knowing your range of returns for the year ahead upfront.
How it works
Flexible protection + investment options

Future Safe gives exposure to market linked investments at your
chosen level of protection, with the ability to reallocate each year. It also offers a one year Fixed Rate investment option.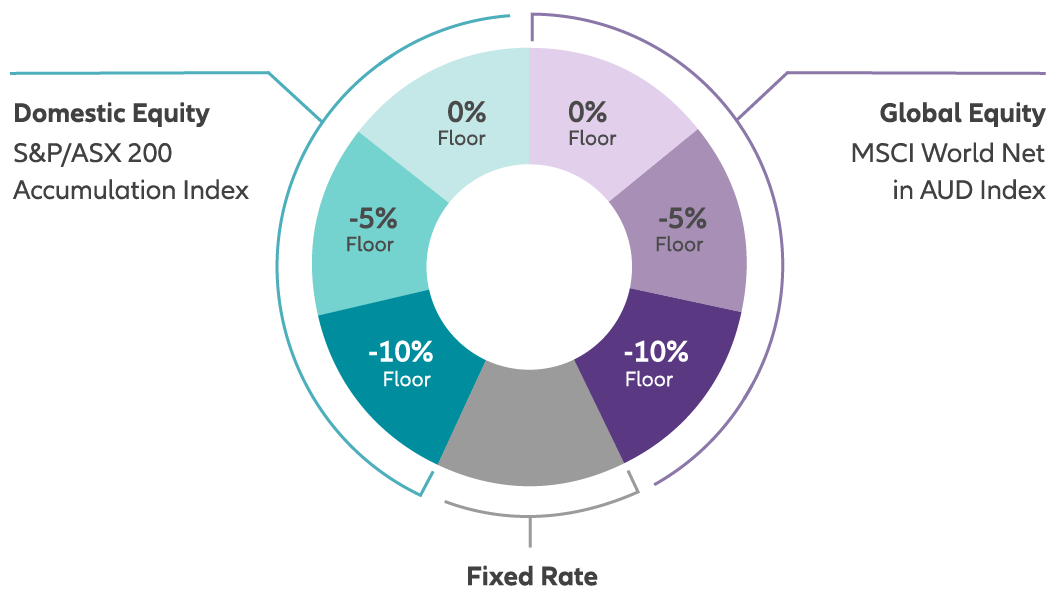 Features at a glance
Be inspired
How to use Future Safe for retirement planning
A safety net for a secure transition to retirement

Patricia
Patricia wants to preserve her super balance and draw an income to supplement part-time earnings.

Maximising savings in the lead up to retirement

Chris
Chris is looking to protect his retirement savings from market risk.

Making sure you can leave a legacy for your children

Laura + Ricardo
They are happy if their SMSF does not go backwards.
Want all the details?

Find the PDS in our Resources section.

Apply for Future Safe

Apply today using our simple form.

Need more help?

Can't find what you need? Just ask us.