Pursue gains with the comfort of downside protection
Diversification remains a trusted strategy for managing portfolio volatility. However, we've seen firsthand that achieving the required returns from defensive allocations continues to become more and more difficult -causing many to take on higher risks in the pursuit of yield.
The three key challenges for financial advisers today

These new market conditions have triggered a series of challenges and risks that have the potential to significantly impact the livelihood of current and future retirees. We've coined these the triple threat to retirement portfolios
Cash is going backwards, in real terms
Falling interest rates have starved income dependant investors. Cash holdings and term deposits, while offering certainty in both return and protection, are now promising one more thing: to go backwards in real terms.
When yield is low and risks are high
Expected returns on traditional defensive assets are at record lows forcing investors to look for more attractive yield and moving up the risk curve. Meanwhile, the combination of the risk of rising rates and the threat of inflation means the protective qualities of these defensive securities begin to be called into question.
Coping with an equity market correction
Despite delivering attractive long term returns, many retirees cannot risk excessive equity exposure. Whether it's sequencing risk or loss aversion, a downturn in equity markets can significantly impact both the journey and the outcome of retirement.
These investment challenges need to be met head on with an innovative, retirement-focussed solution that offers the ability to generate higher returns with the added benefit of downside protection.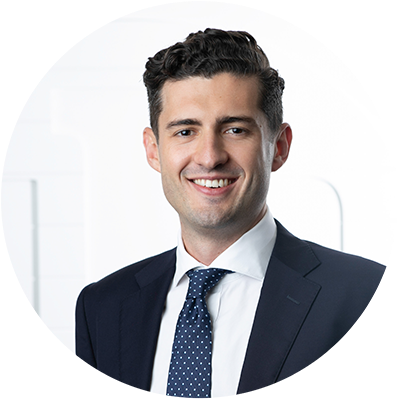 Adviser Webinars (CPD Applicable)
The Triple Threat to Retirement Portfolios
Investment Specialist, Tim Dowling, discusses the triple threat to retirement portfolios and how Future Safe can be used to mitigate them.
Cash going backwards

When yield is low and risks are high

Coping with an equity market correction
---
Webinar One | Watch On Demand | 60 min
The Theory: New to Future Safe and keen to learn how to address each of the challenges? This is the ideal webinar for you; a perfect segue to Webinar Two.
An overview of the challenges
Introduction to Future Safe


Webinar Two | Watch On Demand | 60 min
In Practice: Explore the ways in which Future Safe can be set up and applied to a retirement portfolio, including:
Addressing the challenges (using Future Safe)
Simulation and illustration tools
Future Safe setup and implementation
Case Study – Triggers and Emotional Assets

Future Safe case study - Advice triggers and emotional assets.

Case Study - Bucketing

Future Safe case study – building better bucketing strategies

Retirement Portfolios Illustration Tool

Stochastic modelling tool for authorised financial advisers. Runs over a thousand different simulations at chosen levels of volatility.

Caps & Rates

Here you will find the caps & fixed rate for Allianz Retire+ Future Safe.

Future Safe PDS

Allianz Australia Life Insurance Limited is the issuer of each policy and has authorised the issue of this Product Disclosure Statement (PDS).

Webinars

Practice management, portfolio and client management webinars.
Future Safe Explainer Video
For a discussion on how you might use Future Safe with your clients, contact either your Business Development Manager or phone 1300 421 060.
Business Development Team

Evan Gilhome

Senior Business Development Manager
(VIC, SA, TAS)

Lydia Forsdike

Senior Business Development Manager
(NSW, ACT)
Jo Orrell

Senior Business Development Manager
(QLD)

Marc Sudano

Senior Business Development Manager
(VIC, WA)
Want all the details?

Find the PDS in our Resources section.

Apply for Future Safe

Apply today using our simple form.

Need more help?

Can't find what you need? Just ask us.